Instant Orchard - Projects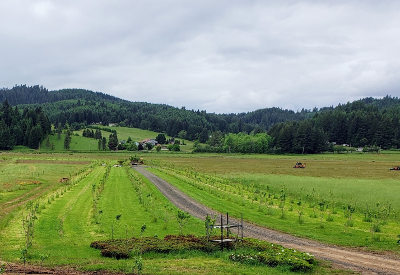 This customer had a property that at first, they wanted to attract deer and then later decided to create a Farm to Fork operation where the farm would be the source of fruit, produce and protein. We were able to provide larger trees to handle the deer pressure meaning they were tall enough to be partly out of reach of the deer. We also provided some grape plants for a vineyard of table grapes. The customer created the plan and planted the plants so we just provided the plants and the shipping.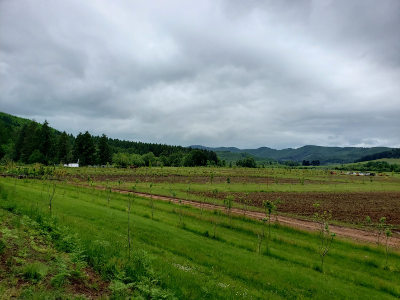 We have knowledge of what characteristics trees have and how they fit together so if you have an idea of what you want to do, we can give your ideas direction and provide the trees; Fruit, Flowering and Shade. So, if you want to create a full-fledged Farm to Fork or to simply create some shade for the livestock along with a little food we can help with your plan and provide the trees.