Mechanical Fruit Harvest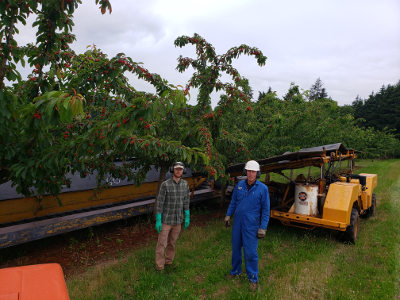 We can mechanically harvest your cherries for brine, freeze or juice with spacings as tight as 9' x 18' or trees as big as 18" in trunk diameter, with large trees results may vary depending tree shape.
We can harvest where we provide the machine and operators and you provide the rest; tote moving, stick picking, tote tying and hauling or we provide all.
Bare Root Nursery Tree Digging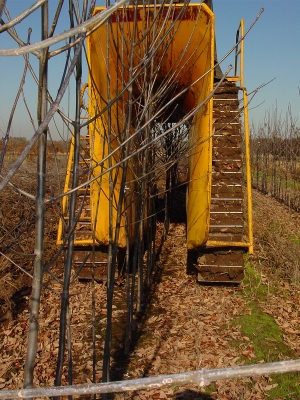 We have a bare root tree digger with a 7' tunnel that can dig 2" caliper trees and smaller.
We are able to transport within a 40-mile radius of Meyer Nursery & Orchards.
Consulting for Small to Medium Size Farms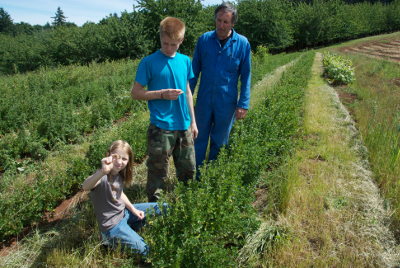 With 32 years' plus farming experience Keith can provide useful knowledge about growing fruit cherries, cider apples, nursery stock primarily deciduous; fruit, shade and flowering.
Knowledge of equipment repair (especially older) and equipment choices.
I have helped with the startup of a CSA, ground prep, equipment choices and irrigation equipment.